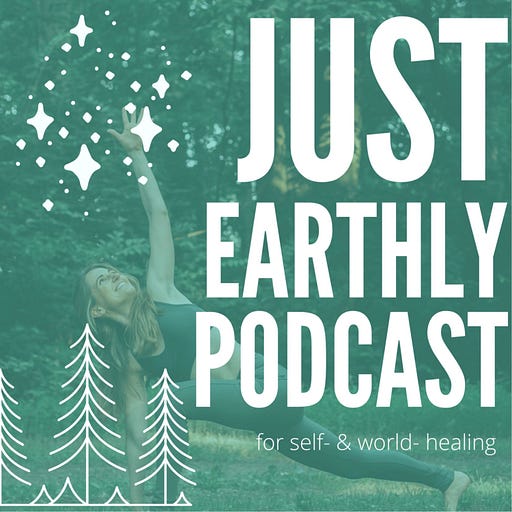 Mar 28 • 47M
Shadow Work, Mindset, Hustle Culture and Van Life w/ Lori Reising of The Raw and Wild Hearts
This is a podcast for self- and world- healing through nature, hosted by Mandee Nicole, founder of Inner Light Botanicals. In this podcast we explore ways that we can integrate nature into our daily lives and through our work to feel better mentally, emotionally and physically, to explore our reciprocal relationship with the earth so we can cultivate a deeper appreciation of ourselves and our planet, and to create a sense of true connection. Visit innerlightbotanicals.com for earth- and energy- conscious events and gatherings.
Lori Reising of The Raw and Wild Hearts is an Intuitive Medium, Embodiment Guide, Fear Culture Disruptor, and host of The Raw and Wild Hearts Podcast. In this episode Lori and I chat about shadow work, creating your own reality through your mindset, hustle culture and disconnection from nature, and her experience with van life.
Connect with Lori:
Website - ⁠⁠⁠ ⁠therawandwildhearts.com
YouTube - youtube.com/therawandwildhearts
Instagram - @therawandwildhearts
Mentions:
Book - ⁠The Dark Side of the Light Chasers by Debbie Ford
Book - Interbeing by Thich Nhat Hanh
Join the Earth- & Energy- Conscious Community for Self- & World- Healing:
Upcoming Online Gatherings:
↟ 2023 events coming soon!
About Your Host:
↟ Mandee Nicole, founder of Inner Light Botanicals, Just Earthly YouTube channel and Just Earthly Podcast host, gathers earth- and energy- conscious community and hosts online workshops, in-person outdoor adventure retreats and trainings in nature that always have a deep focus on building conscious community, creating a safe space, and a foundation for going deeper in personal practice with hands-on practices to embody the work. Mandee also creates moss walls, houseplant contour drawings supporting a self-love journey, and houseplant paintings on cheery backgrounds because she truly believes that plants make people happy.
She is an advocate for self-healing and world-healing and aims to do this through her work.